If you're looking for a way to pay for college, federal work-study can be a great option for you. A lot of students don't know about work-study or aren't exactly sure how it works. 
While it's pretty straightforward, there are a few important things to understand about it. Here's everything you need to know about work-study so you can figure out if it's the right path for you.
What is work-study?
The Federal Work-Study program helps students find part-time jobs to pay for college. This is one form of financial aid that the government grants to students who have a financial need. There are around 3,400 colleges and universities that take part in the program.
How do you apply for work-study?
If you are interested in applying for work-study, we recommend that you apply early as a lot of federal financial aid is awarded on a first-come, first-served basis.
The fastest path to earning scholarships

Simplify and focus your application process with the one-stop platform for vetted scholarships.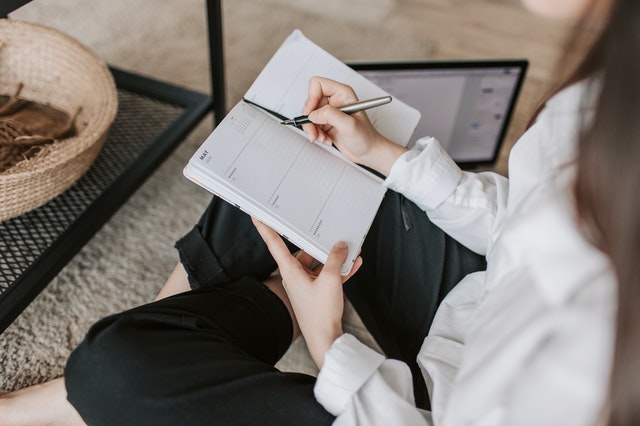 Applying for work-study requires filling out the FAFSA. The FAFSA is the federal application to receive financial aid for college. It is awarded to students who have a financial need. To be considered for work-study, you must indicate your interest in the FAFSA application in question 31, which asks whether you want to be considered for work-study. Select 'yes' to indicate your interest and to be considered.
If you are offered work-study, you aren't required to accept it. So, it really doesn't hurt to apply. That being said, if you are offered work-study that also doesn't mean that you automatically have a job. We'll discuss more on that later.
How does work-study work?
Several weeks or months after filling out the FAFSA, you will receive an offer letter from your school. The letter will list the awards you are eligible to get from loans, grants, and work-study.
If you receive an offer for work-study, your next step is to find a job that is eligible for work-study. 
There are many jobs on campus that can count towards work-study. There are also some off-campus jobs that qualify as well. The types of work-study jobs available depend on the school you attend, but often include administrative, research, and library positions. 
Ideally, the work-study job is relevant to what you study and fitting of your goals and qualifications (more on this in a bit).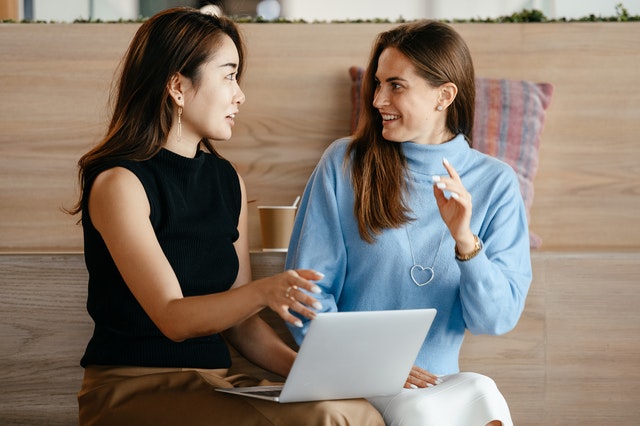 Work-study qualifications
To be considered for work-study, you must meet the following requirements:
Have financial need as determined by the FAFSA

Be an undergraduate, graduate, or professional student
Be a full-time or part-time degree-seeking student
Attend a school that offers work-study
Does work-study guarantee you a job?
If you've been awarded work-study in your FAFSA award letter, that's great. But, getting the offer isn't enough to secure financial aid. That's because getting work-study does not promise you a job. It simply promises that you will get paid a certain amount of money if you are hired for a work-study-eligible position. It's up to you to find a job on- or off-campus and work enough hours to meet your award amount. We will cover finding and applying for jobs in the next section.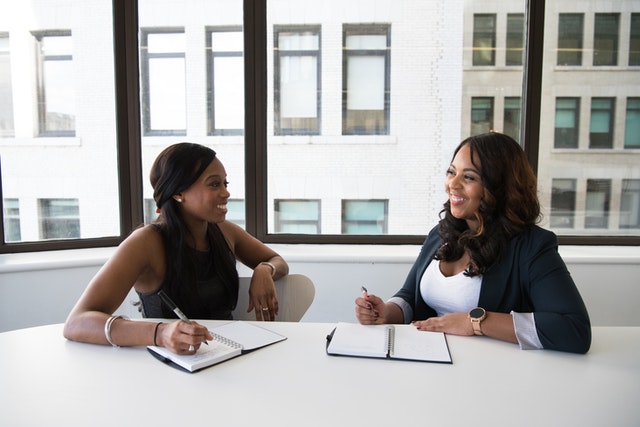 How to find and apply for jobs?
Job hunting might sound a bit scary, but you should not let this stop you from proceeding with work-study. Finding jobs is stressful for everyone, especially for college students who may have little to no work experience. 
Fortunately, your school should be there to support you. Schools are invested in helping students find work-study jobs. This is because the federal government pays for some or all of the student's salary.
When you're awarded work-study, you receive instructions from your school regarding how to find a work-study position. Typically, your school's financial aid office or career center should be able to help you find a job.
The job process is similar to that of any other job. You will have to search for available jobs, apply for them, and interview. Your school might list available work-study jobs on their website. We suggest you apply early on in the semester, as this will give you the most options and a bigger pool of available jobs. 
It will be beneficial for you to have a resume. Although not always necessary, it will look impressive and be a good boost to your candidacy. 
What kind of jobs are available?
Work-study jobs can be found both on- and off-campus. Students work in administrative, research, and community service roles. On-campus jobs may include doing research with a professor, leading campus tours, or working in an administrative role in a school office. Off-campus jobs may include working for a nonprofit organization or in community service, such as tutoring at a school. Students who do work-study often work in jobs related to the major they are pursuing.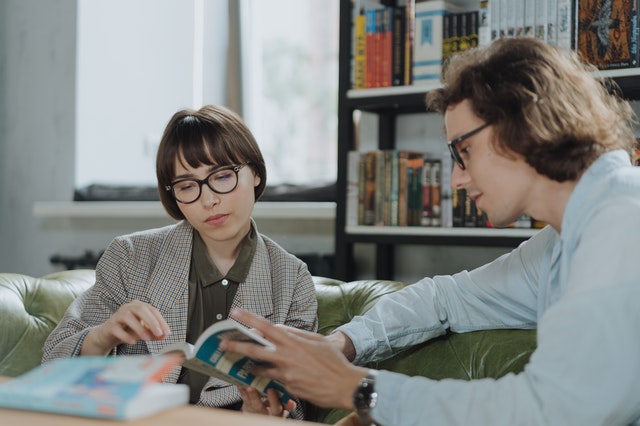 Work-study jobs have varying requirements. Some may require students to possess a specific set of skills, while others take academic performance into consideration.
How do you get paid?
Your work-study award offer specifies the amount of money you can make at your work-study job. The amount of money you earn at your work-study job must be equal to your total work-study award. You will work the number of hours it takes to make this amount. 
Work-study awards vary from student to student. It depends on several factors like your financial need, when you apply, your job, and whether you are an undergraduate or graduate student.
Students are required to make at least the federal minimum wage ($7.25 at the time of this writing). If you work in a state which has a higher minimum wage, you will be required to make that amount. According to Sallie Mae, The average amount that students receive in total from work-study is $1,847.
One thing to keep in mind is that undergraduate students are paid hourly while graduate students can be paid hourly or by salary. Regardless of what kind of student you are, your school must pay you at least once a month. Most students receive a check, however, in some instances, they can request to receive a direct deposit. The money is best used towards books, transportation, and living expenses. The amount of money a student receives from work-study may differ every year.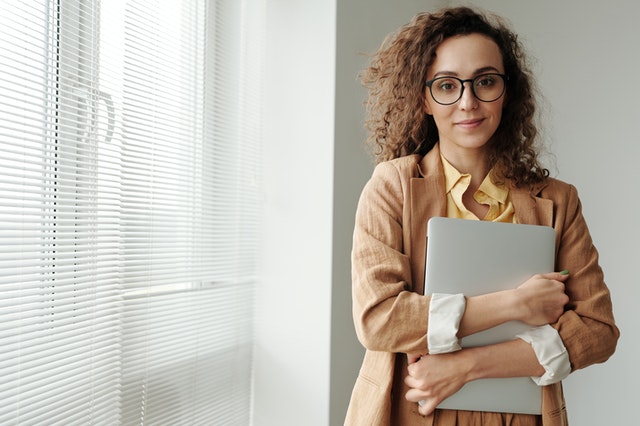 Benefits of work-study
You may be thinking "That sounds great, but why don't I just get a part-time job?" Well, there are several benefits to work-study that standard jobs won't provide you.
For starters, many work-study positions offer students a lot of flexibility. This is vital in college where you have to juggle a rigorous course load with living on your own for the first time. While you may luck out and find an awesome part-time job that is considerate of your classes, part-time jobs usually don't come with the same flexibility. In work-study, your employer is considerate of your schedule and your academic goals.
Another great thing about work-study is that students often work within the field that they are studying. This is not only a great way to gain work experience. It also will be a good boost to your resume. More work experience and graduating with less debt? Sounds like a win to us!
Another benefit of work-study? No taxes. If you're a full-time student working less than 20 hours, you are exempt from federal and state income taxes. Your work-study income isn't considered traditional income and is not calculated into your FAFSA.
Finally, work-study jobs are reserved for students who are doing work-study. That means that there is less competition, making it easier to find work.
Do you have to reapply each year?
If you want to get work-study every year, you will have to reapply. You can do so by completing the FAFSA every year. Don't let this deter you; there is a "renewal" option on the FAFSA website that allows you to use your application information from the previous year.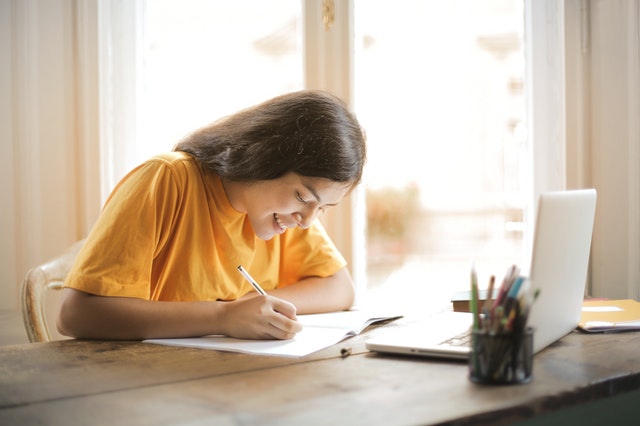 When you reapply, your school will once again take a look at your financial situation. They will determine whether you are eligible to receive work-study this year. Federal funding varies every year so you may not receive the same amount of money as you did the previous year. As we mentioned, it's always best to submit your FAFSA as early as possible to increase your chances of getting an award.
If you've been awarded work-study a second time, you'll need to find a job like you did the previous year. If you are currently in a work-study position that you love, talk with your supervisor about returning the following year. 
Final thoughts
Work-study is a great way to pay off some of your college expenses while gaining work experience. This is a great opportunity for a college student who has a financial need. The kinds of jobs available for students vary greatly, so you'll definitely be able to find a position that speaks to you.
Make sure you apply early so you can take advantage of an interesting, flexible, tax-free work experience!