Choosing which colleges to apply to can be exciting, confusing, and stressful all at once.  College marks the beginning of a new journey, but doing applications is also a lot of work! Not to mention the possibilities. 
There are over 5,000 colleges and universities in the United States. The school you attend could determine your friends, your major, and even your happiness. Figuring out which university is right for you is not an easy process. 
Every student's application strategy is different. Some students have a decent idea of the colleges they want. Some have their hearts set on one or two schools. Some students have no idea which school they want. Some students aren't sure and apply to 7-10 colleges. 
Regardless of which group you fall into, we're here to help. Follow this 7-step guide to figure out how to compare colleges and apply to the ones that are right for you. 
The fastest path to earning scholarships

Simplify and focus your application process with the one-stop platform for vetted scholarships.
Step one: Determine what is important to you
There are so many different factors to consider when you start looking into college. Before starting your search, sit down and make a list of your priorities. Your priorities should be things that you are not willing to compromise on. You can also include some "nice haves" –  things that you'd like to have, but won't make or break your decision.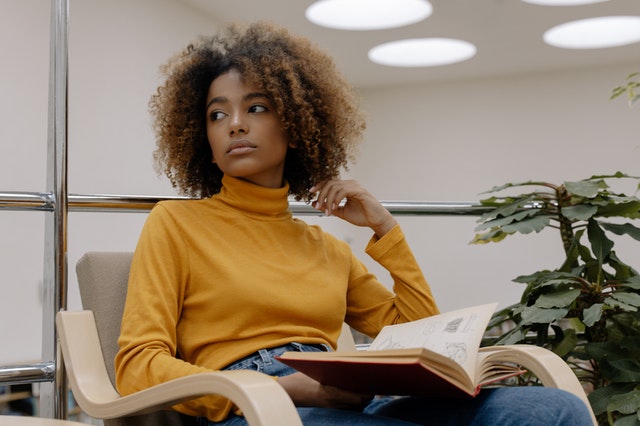 Here are some factors to keep in mind as you conduct your college search:
Cost- This is probably the first thing you will take into consideration when you look at a school. College is incredibly expensive. There is the cost of tuition,

room and board

, and books and supplies. You need to figure out

what your budget

is for college. If you have a bigger budget, you will have a lot more options. If your budget is smaller, you should consider sticking to public schools. Or you can try to look for financial aid and

scholarships

. 

In-state or out-of-state? – Choosing whether to go in-state or out-of-state will probably go hand-in-hand with your budget. If your budget is smaller, you'll want to stay local and go to school within your state. On the flip side, a bigger budget will allow you to go farther from home. The good thing about having to stay in-state? It narrows down your options and makes choosing schools to apply to much easier. It can also be really nice to be close to home, considering that this is probably the first time you'll be living on your own.

Financial aid- What does your financial need look like? Some schools offer more aid than others. If you have a great financial need, you'll want to look for generous schools that offer attractive financial aid packages. Check out

these universities

with the best financial aid packages. Of course, there are also tons of scholarships you can apply to. And don't forget to fill out the

FAFSA

.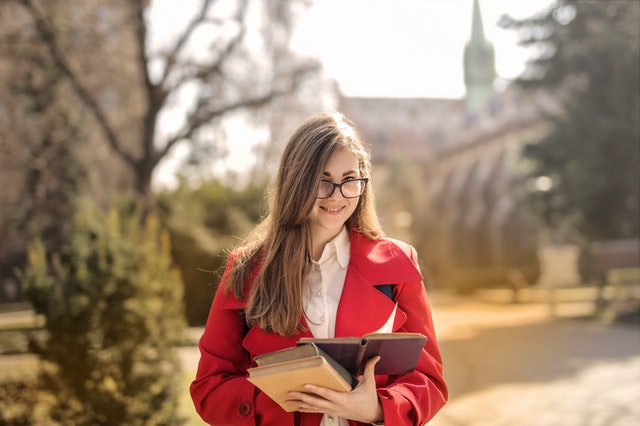 Employment options- If you're like many students, you might be planning to

work during college

to help pay for your expenses and stay out of debt. If that's the case, find out about the work opportunities available at the college. Also, check to see whether the college offers

work-study

.

School size- Do you want to go to a large public state school or a small private school? Some students love the options that large public schools with up to 50,000 students provide. On the other hand, some students might get lost in the shuffle and feel a bit alienated and lost. Small liberal arts schools might have a more intimate feel. But to some, the small student body can feel suffocating. If you're coming from a small high school, transitioning to a big public school can feel shocking. On the other hand, you may be itching for an entirely new experience, and attending a big school can offer you a nice change of pace. It's a hard decision and it might not be something you know until you get there and experience it yourself. 

Ranking- How high does the school rank? This is especially important if you plan to continue your education and pursue a higher degree, like an MD or a JD. These subsequent programs will look to see where you went to college. 

Major- If you already know what you want to major in, you'll want to apply to schools that offer this major. Schools offer a different range of options, with some having more limited options than others. You can try speaking to alumni who studied your major to see how they liked the program.

Class sizes- What do the classes at the college look like? Are they big or small? Are there opportunities to meet with the professor one-on-one? You may be the type of student who fares better in a classroom of just 25 students. Or, a class size of 300 students may not affect your learning.

Housing- Look into the school's housing options. Some schools require freshman students to live in the dorms. Is this an experience you don't want to miss out on? Or are you the kind of student who would rather have more space?  What are your housing preferences? At schools where there are alternative options available. What do these look like? Are they suitable for you?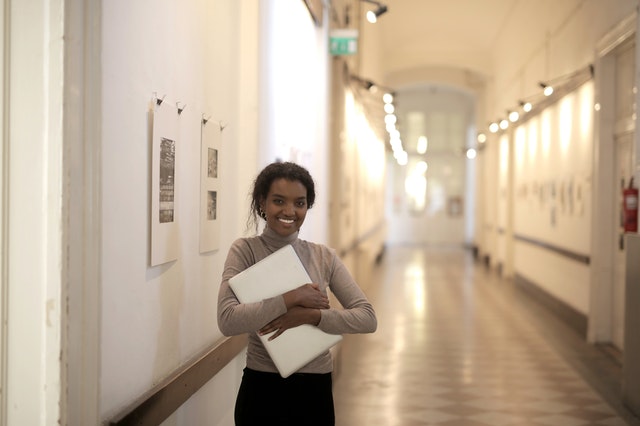 Sports- Are you looking to play sports in college? If that is the case, this will guide your college search entirely. If this is the case, you're likely already working with your high school coach to find schools that are right for you. Even if you don't plan to play sports in college but are a big sports fan, this can impact where you choose to study. For example, if you're a big football fan, you might want to attend a Big Ten school where football is really popular. 

Greek life- Have you always dreamt of being in a fraternity or sorority? Will a school's Greek life make or break your decision to attend? If so, find out how popular a school's Greek life is before you apply.

Extracurricular activities- Do you plan on getting involved with clubs and extracurricular activities? It's a great way to make new friends. Colleges offer different opportunities to get involved but some schools will offer more than others. Check out the school's website to see what sorts of activities they have going on.

Transportation- Do you plan to use a car to get around? If so, find out what parking is like at the college. If you don't plan to bring a car, does the school have a good public transportation system, or is the campus small enough to get around by foot?

Religious affiliation- Do you want to attend a school with a religious affiliation? Are you hoping to get involved with religious organizations and clubs? If so, make sure the college offers these opportunities for you.

Study abroad- Do you dream about spending a semester eating all the carbs in Rome, or walking the Great Wall of China? If so, you'll want to make sure that the college offers opportunities to study abroad.

Career center- Does the school have a career center? This can be really helpful when looking for summer jobs or jobs after graduation.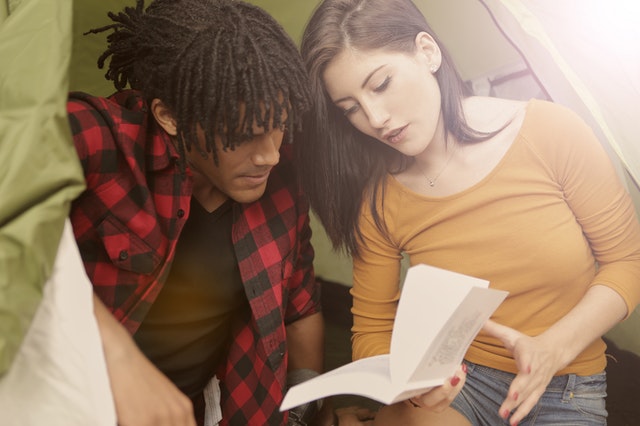 Step two: Start looking for schools 
Now that you know what is important to you, you can start looking for schools that fit your wants and needs. Brainstorm a list of as many schools as possible that suit your needs and write them down.  
If you are looking to attend school in-state, your search will be much more manageable. Use the list from above to guide you as you browse different college websites. 
Step three: Narrow down your top 7-10 schools 
Now that you have your list of schools, it's time to narrow them down a bit. 
Plan on applying to a maximum of ten schools. This gives you enough room for safety schools, target schools, and reach schools. You can apply to more than 10 schools if you want, but it will cost you more time, money.  It's a good idea to be selective here by applying to schools that you can really picture yourself going to if you get accepted. 
If you only have 3-5 schools you want to apply to, that is also okay too. Just make sure that this includes a safety school, target school, and reach school. We'll discuss this in the next step.
Step four: Apply to safety schools, target schools, and reach schools
Your list should consist of both safety schools, target schools, and reach schools. 
You should aim to apply to 2-3 safety schools, 3-4 target schools, and 2-3 reach schools. 
Not sure what the difference is between a safety school, target school, and reach school is? Here is a brief description of each. To find out statistics of admitted students, you can check on the school's website or contact an admissions officer.
Safety school- A school that you will most likely get accepted to. This is a backup school if you don't get into your target school or reach school. Your grades and test scores place you in the top 25% of admitted students.

Target school- A school that you have a good chance of getting into. You fall somewhere around the 50th percentile of admitted students. 

Reach school- A school that you are unlikely to get into. You might be in the bottom 25% of admitted students or the school might have a low acceptance rate. But, nothing is impossible and even if chances are low that you'll get in, you still might!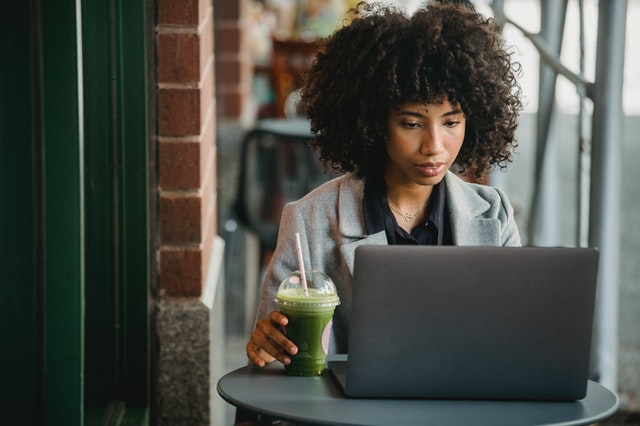 Step five: Decide when you want to apply 
Now that you have your list of colleges, it's time to decide when to apply. Every school has its own deadline, so make sure you know when you need to apply. 
We know, this may seem like an odd step, but deciding when to apply can affect whether you get accepted or not. For example, some schools let you apply early. This can increase your chances of getting into the school. Schools may offer the following options:
Early Decision- Early decision allows you to apply earlier to a school. On the basis that if you're accepted you must attend. Because of this, you can only apply Early Decision to one college. The deadline for Early Decision is usually November. You should only apply Early Decision to a college that you are 100% set on. This is a great option for reach schools. 

Early Action- Early action is similar to the early decision in the sense that it allows you to apply early to colleges. But unlike early decision, you are not required to accept if you get in. What's nice about early action is that you find out early whether you get in. You could hear back anywhere from December-February. Thanks to this flexibility, you can wait to hear back from all the schools you applied to before making a decision.

Regular Decision- Applying for regular decisions is how most students choose to apply. Application deadlines usually fall between December-February. You hear back from the college regarding your admissions before April 1. Applying for a regular decision is a good option if you aren't sure yet where you want to go to college. It gives you the flexibility of making a decision once you hear back from all the colleges you've applied to. Typically you need to give an answer by May 1.
Step 6: Visit and/or speak with alumni 
Finally, the most enjoyable step! If you can, plan a visit to the school to get a feel for its culture and campus. Schedule a campus tour with the admissions office and talk with current students. Ask them how they like the school and what the pros and cons are. As you walk around the campus, see how you feel there. Can you picture yourself calling this place home for the next four years? Tour some of the dorm rooms and classrooms. Make note of how big the campus is and how integrated it is within the city. 
Planning college visits at the moment may not be feasible. That being said, there are other ways to get a feel for a college's campus and vibe. Here are some: 
Plan a virtual visit 

Watch campus tours on YouTube 

Speak with current students on the phone or over Zoom 

Talk with alumni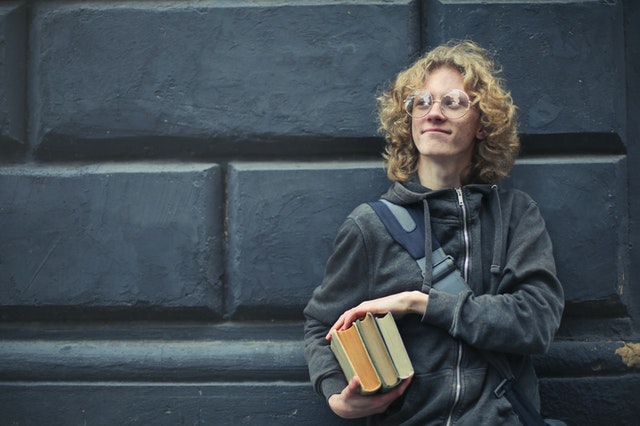 Step 7: Decide where you want to go
This is the biggest step of them all- choosing where you want to go! Do thorough research and gather as much information as you can about the colleges you're considering. Visits (real or virtual) can probably give you the best feel for what fits best. Whatever you decide, remember that no decision is permanent. If you aren't happy you can always change course and switch schools at a later date.  
Final thoughts
With thousands of colleges out there, comparing colleges is no easy task. If you follow these 7 easy steps, you should be in a better position to make the best decision.  Stay organized, keep track of the colleges you are interested in and make sure you pay attention to deadlines. Good luck!